Our dental team welcomes you to our practice and looks forward to helping you and your child have a positive and engaging dental experience. Each member of our team finds great joy in educating our patients and meeting all of their dental needs. We invite you to contact our pediatric dental office in Staunton, VA, to learn more about our team and our friendly dentist, Dr. Brumbaugh. We look forward to serving you and your family!
---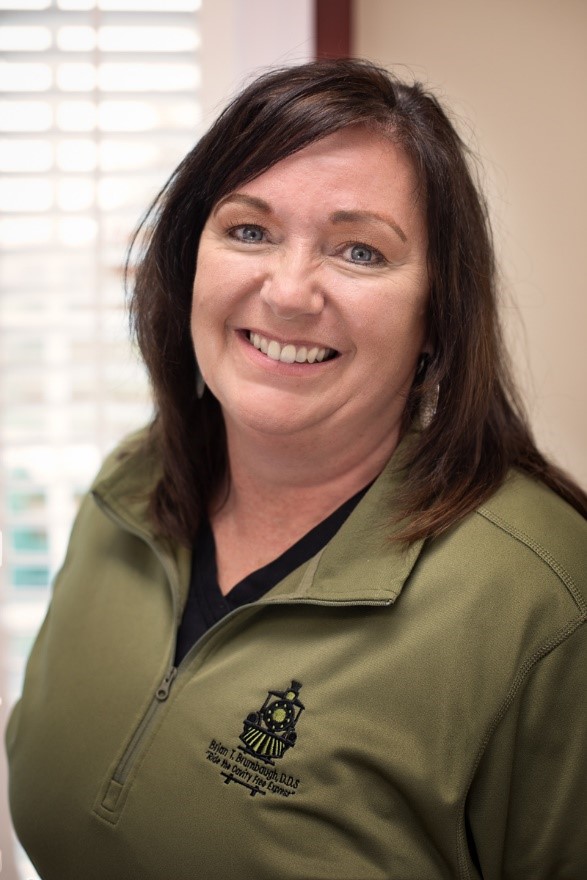 Linette Deputy – Office Manager
Linette has been the Office Manager at Dr. Brumbaugh's office since 2019 and has been in the dental field for 25 years! She likes knowing that she is a part of helping children with their teeth and meeting their dental needs while working with all of the staff to ensure children feel the dentist is a fun place to go. When she is out of the office, she spends time with her husband, her two daughters, her son, and her dogs.
---
Candace Stephenson – Dental Assistant
Candace has been a part of our practice since 2007 and has loved all of the people she has worked with. She thoroughly enjoys working with kids and considers her coworkers part of her extended family. When not taking care of other children, she is busy caring for her own adorable son, Brantley, and her dog.
---
Jenna Johns – Dental Assistant
Jenna joined the staff with seven years of previous pediatric dentistry experience. She also has her X-ray and dental assistant certification. She really enjoys the home-like atmosphere here at the office and does her best to help her patients feel that comfort as well. When not at the office, Jenna enjoys movies, yoga, reading and walks outside.
---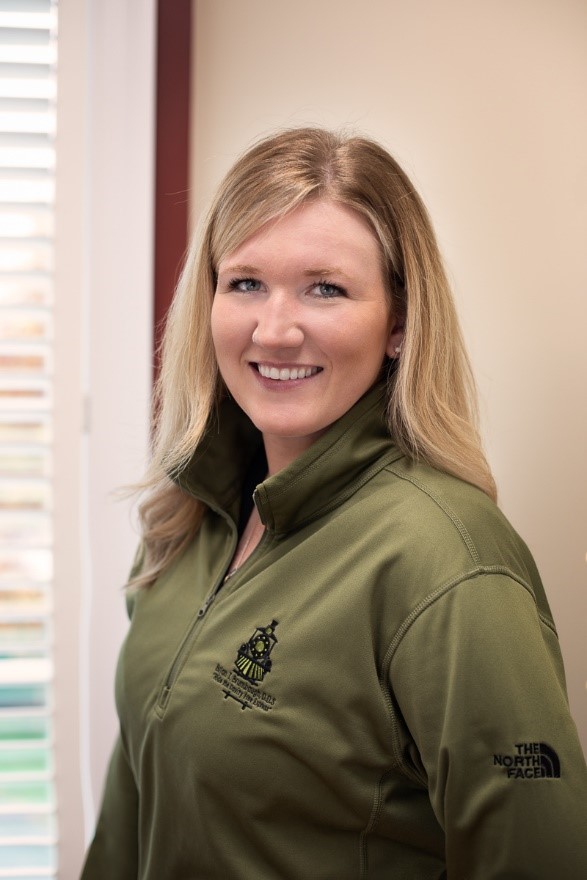 Katie Williams – Dental Assistant
Katie has been with our practice since 2011. Katie truly enjoys working with children because she is guaranteed to have at least one child make your day by saying something silly or being complimentary. She graduated from the Dental Assisting Program at Valley Vo Tech and is X-ray certified. Katie enjoys reading and spending time with family and friends.
---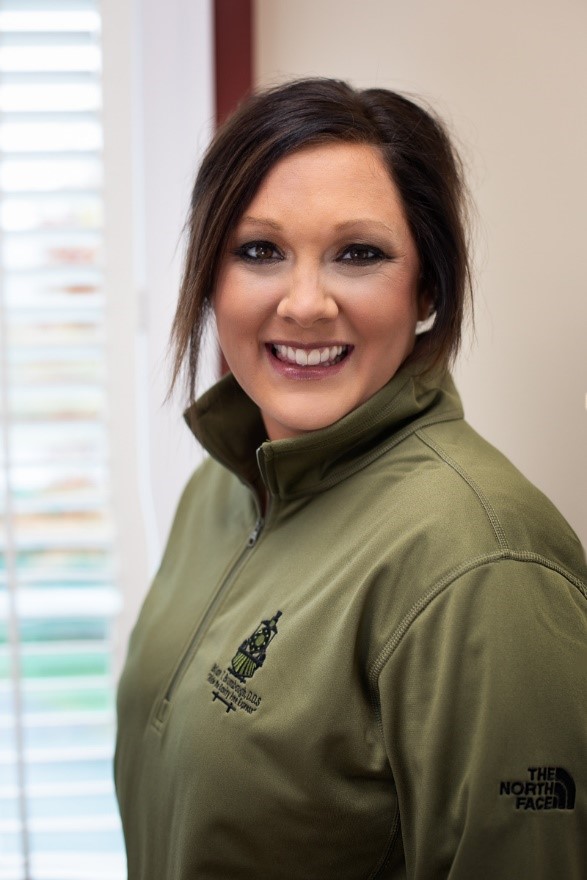 Laura Perry – Dental Assistant
Laura has been with the practice since 2016. When not at work, she enjoys spending time with her 7-year-old son.
---
Maverick Shiflett– Dental Assistant
Maverick joined the team in June of 2022 after he graduated from the dental careers program at Valley Technical and Career Center in May of 2022 and received his X-ray certification through VCU in February of 2022. He will be graduating from Waynesboro High School in May of 2023 and hopes to pursue a degree in biology and further his education to become a dentist! Maverick enjoys seeing the smiling faces of the children he gets to help on a daily basis with their hygiene needs. He loves the relationship he has with his coworkers as they feel like family to him and he hopes to add to the fun and excitment of the office environment and dynamic. In his spare time, Maverick enjoys spending time with his family, taking his American Bulldog Maggie for rides, going swimming and biking.
---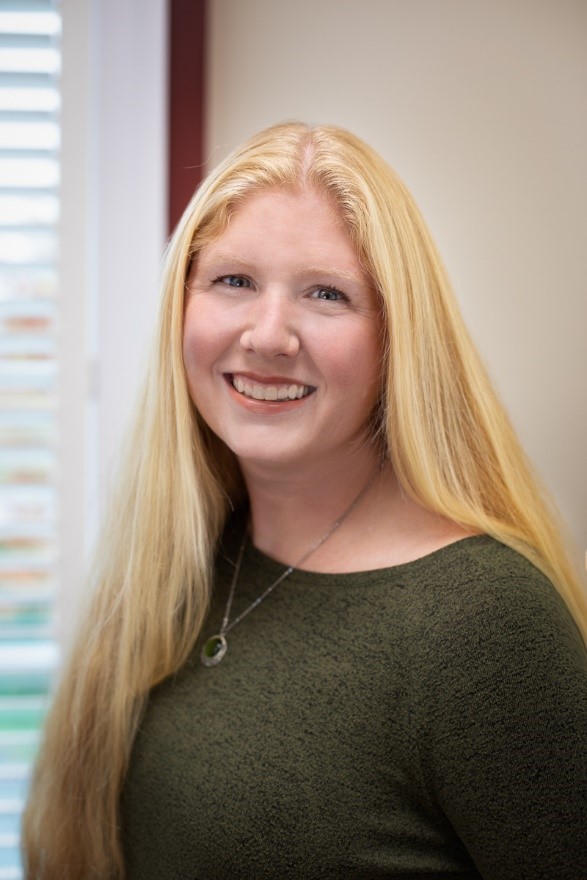 Suzanne Reich – Marketing Director
Suzanne joined the practice in January of 2020. She graduated from James Madison University with a B.A. in psychology and minor in communications. She is so happy to be a part of such a wonderful team that makes a difference in children's lives every day. The staff and Dr. Brumbaugh make it such a fun place to work, and she hopes she can add to the excitement.
When not at work, Suzanne is kept busy at home with her husband, Matt, taking care of her 4-year-old and 16-year-old daughters, seven fish tanks, three cats and one dog. Suzanne also enjoys gardening, all outdoor activities and music.
---
Ashleigh Harman – IV and Hospital Scheduling Coordinator
Ashleigh joined the office with 20 years of customer service in the health care field. She finds the practice to have a welcoming and friendly atmosphere where everyone is willing to help. When not helping the practice run smoothly, Ashleigh spends time with her husband of 18 years, Justin, and her two children, Nathan and Emma. She also enjoys taking time for her photography hobby.
---
Channel or "CT" – Scheduling Coordinator/Dental Assistant
Channel joined the practice in September of 2022 and has been a wonderful addition to the team with her positive and bubbly attitude. She graduated from Waynesboro High school and the dental assistant program at Valley VoTech in 2014. She has been a dental assistant for the past 8 years. This is her first full-time dental front desk job. Channel is pleased with the kindness and welcoming demeanor of the office team. Outside of the office, she enjoys spending time with her two beautiful daughters, shopping and taking weekend mini vacations.
---
Cassidy Cubbage – Dental Assistant
Cassidy joined the practice shortly after graduating from Wilson Memorial High School and getting her dental assistant degree from Valley Career and Technical Center. She very much enjoys working with children and has a knack for helping them have a positive and fun experience at the dentist. When not brightening children's smiles, Cassidy enjoys dirt track racing and spending time with her friends and family, which includes her two sisters and brother. She also keeps herself busy by coaching little league cheer.
---